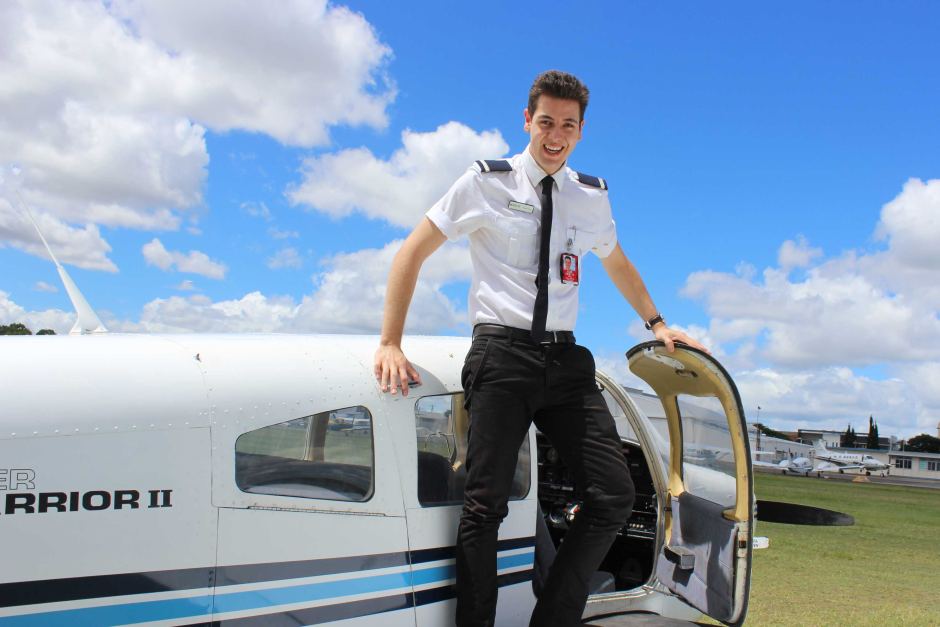 Flylogs for Flight Schools - Main Features
Designed with EASA FCL guidelines in mind
Training management: training courses, flights and ground school scheduling, student progress tracking, flight missions, student evaluation
E-learning: classes, attendance, multimedia content, exams and more!
Student billing
Student logbook
Email newsletters to staff and students (coming soon)
Free fligth data storage
All your flights are safely stored in Flylogs for free. Access your flights and reports at no cost for ever.
Unlimited Pilot and students
Create as many pilots and students as you need, no delete option to avoid losing information.
Flight and Classroom schedule
Schedule both flights and ground school easily. Check available pilots and require pilot receipt confirmation.
Training programs
Associate flights to your company training programs and track course progress. Comment, evaluate and upload files.
Unlimited Aircraft Database
Store all your aircraft and their paperwork. Insurance, airworthiness... Flylogs alert you when expiration dates are closing in.
Pilot Flight Time budget
Control expensed and paid flight time easily.
Allow your clients to check expensed flight time in their own private profile page.
Training courses & classes
Enjoy the benefits of using an ATO-specific tool for all your pilot e-learning needs: manage training courses, subjects and classes and make class handouts (including multimedia content) available to students online.
Make it easy for teachers to set up online remote classes and track class attendance.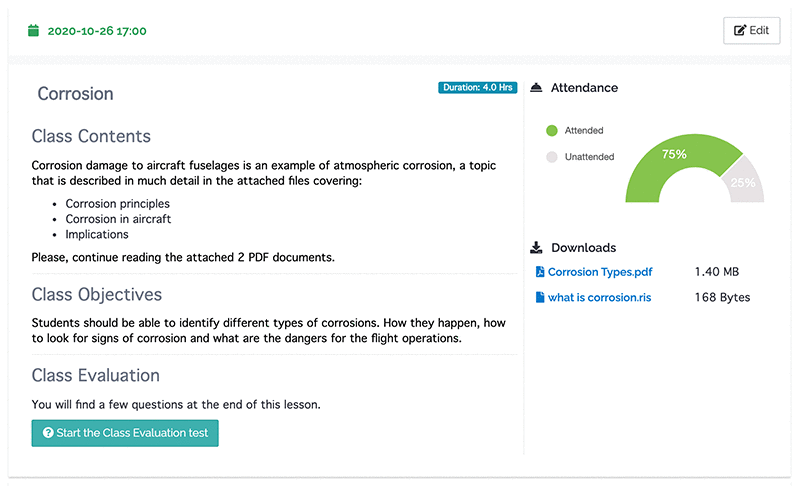 Flights and ground school scheduling
Flylogs allows flight schools, or ATOs, to schedule both flights and theoretical classes easily. Use Flylogs Smart Calendar to doublecheck instructor, student and aircraft availability. When needed, use the option to ask pilots to confirm the proposed flights.
Have visibility of scheduled flights, flights pending confirmation and cancelled flights for the upcoming week and month.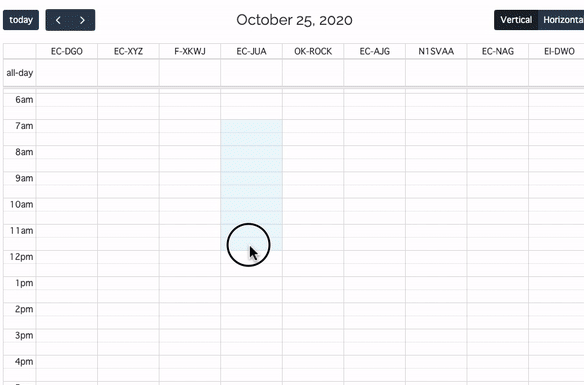 Student progress tracking & attendance
Keep track of class attendance, exam results and flight training progress. On each student's profile, both students and instructors will find a snapshot of all flight missions and exercises that have been completed or are pending completion.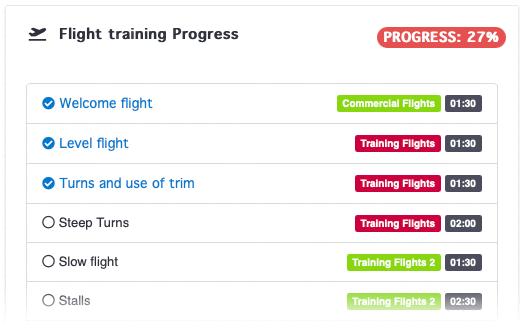 Student evaluation & exams
Teachers can schedule exams and then record students's grades, which will appear on each individual student profile. After a training flight, instructors easily track which flight exercices the student completed and evaluate their performance during each exercise. And why not do it on the go from a mobile device?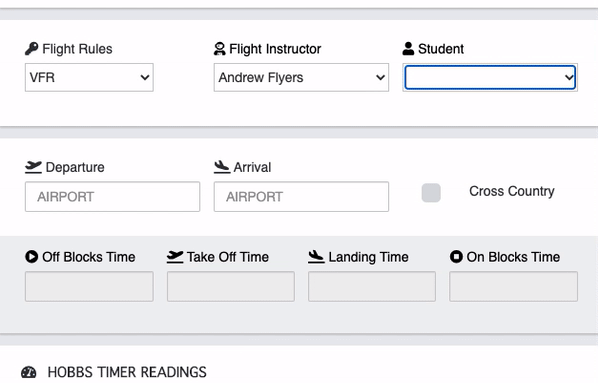 Student Billing
As a manager of a flight school you want to ensure flight hours and tuition fees are billed to students correctly and in a timely-manner. This is why Flylogs has a specific tool for accountants to keep track of billed flights and transfer the data easily into your accounting system. At the same time, students can also keep track of their pending bills.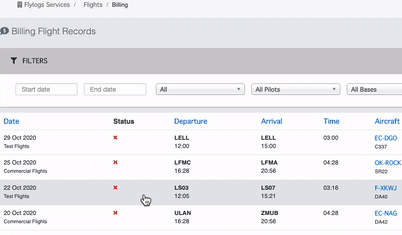 X
We use cookies to enhance the user experience and usage statistics.
Privacy policy
.