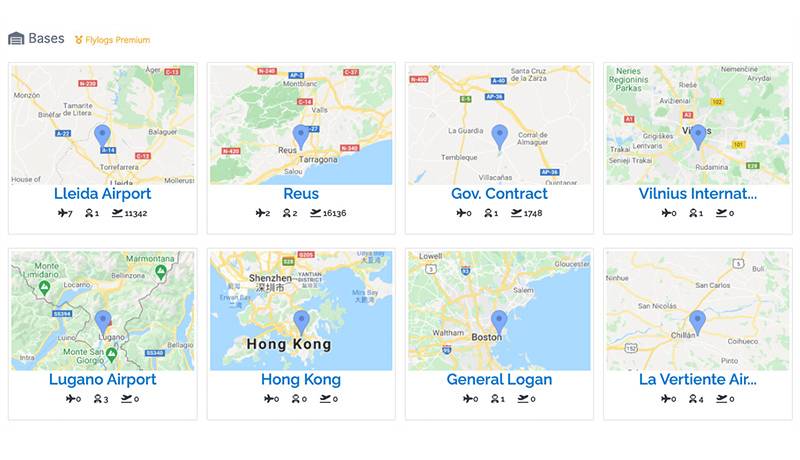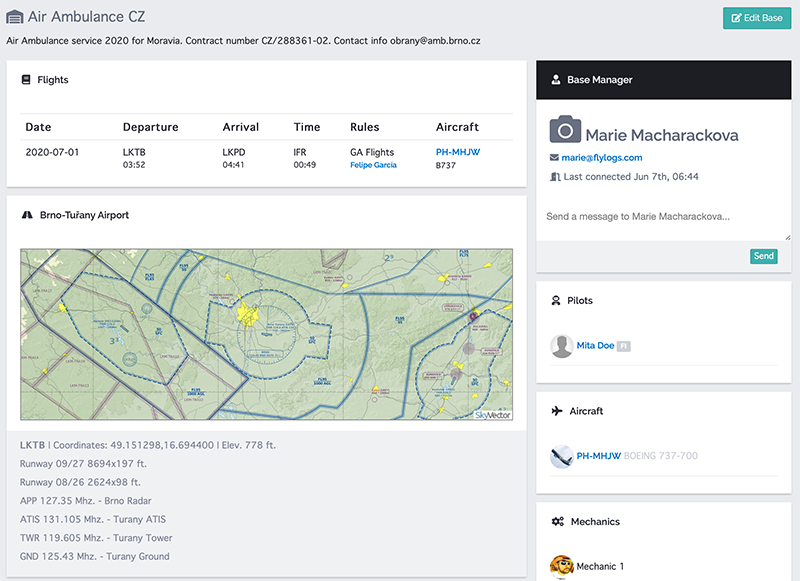 Organize locations and customers.
We have created the easiest way of managing a complex organization with several operational locations.
Create your Base in just 5 minutes. Manage aircraft, pilots, mechanics, events and flight schedules for each base.
You can manage your customers by creating Bases with the name of the customers. That way, you can assign pilots, aircraft and operations and keep everything organized.
---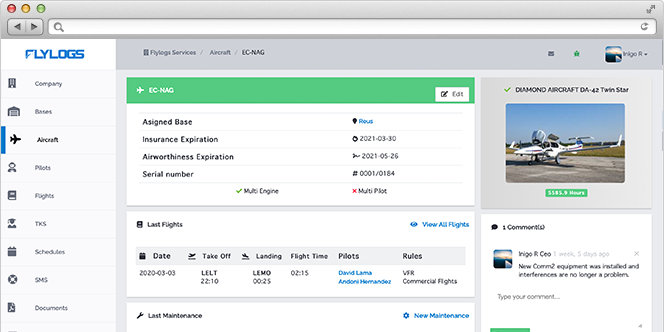 Flight Data management the easy way!
Get all the important flight time information at one click.
Pilot profile, duty time, licence and documentation expiration dates, flight time sumary and limits automatically displayed and notified via email if needed.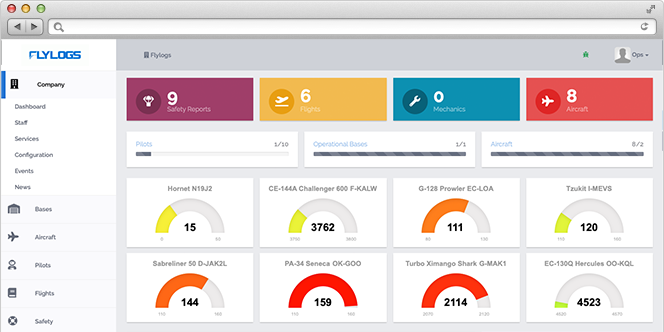 Improved data analysis, with filters and trend analysis
Aircraft complete flight and maintenance history in a single place, no need to get up from your desk to grab a logbook. Automatic trends and analytics powered by machine learning.
X
We use cookies to enhance the user experience and usage statistics.
Privacy policy
.