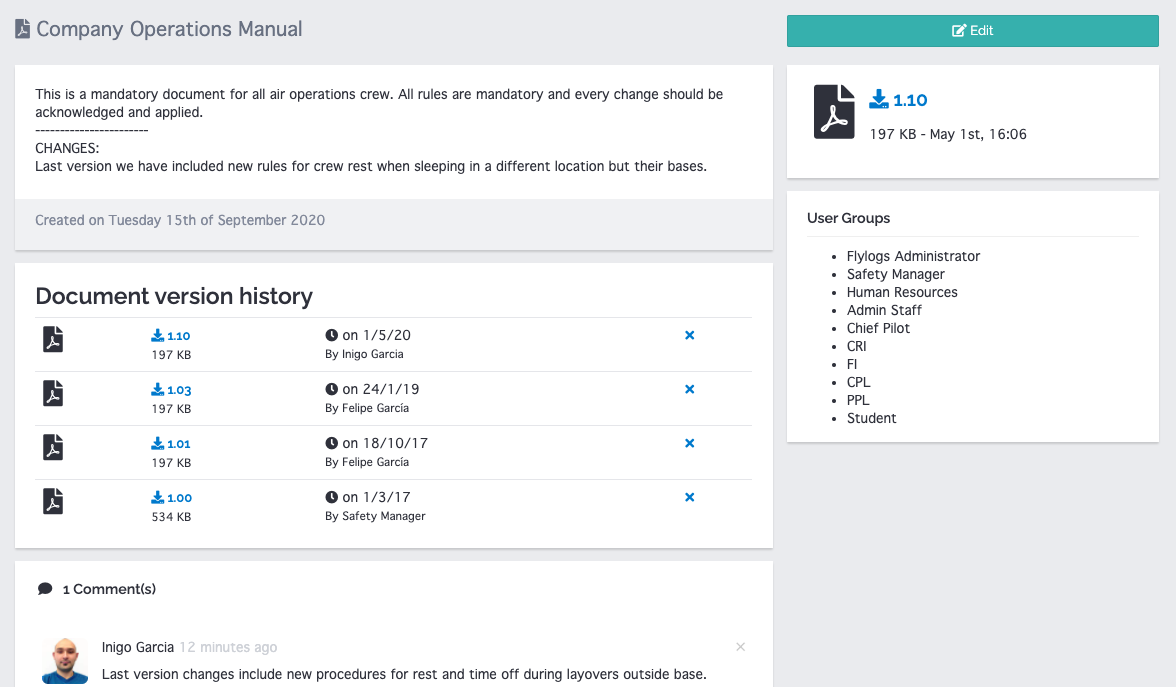 Your complex operational manuals under control.
Easy visualization of all file versions, upload date and editor user.
Flylogs also stores download records, so you can know who download which version of the file, and when.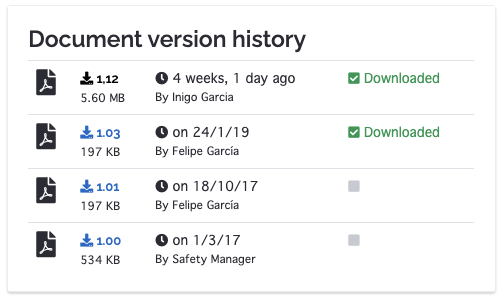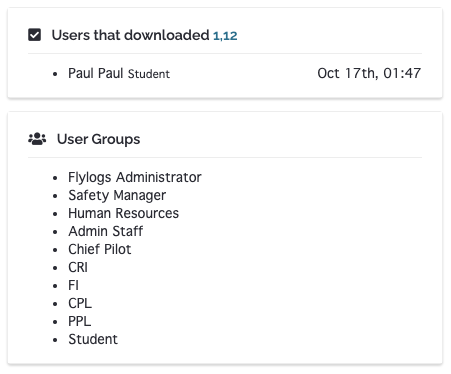 Powerful user permission control
Control which user groups have access to each one of your files.
Just select the desired groups, and the file only will be displayed to the selected groups within your company.
You can always change this permissions and give temporary access to other groups or users.
Optional comments for rapid communication
Feedback and good communication in aviation is crucial. That is why, the commets systems is also available and enabled by default for all your files.
Comment system is easy to enable or disable from your company settings page.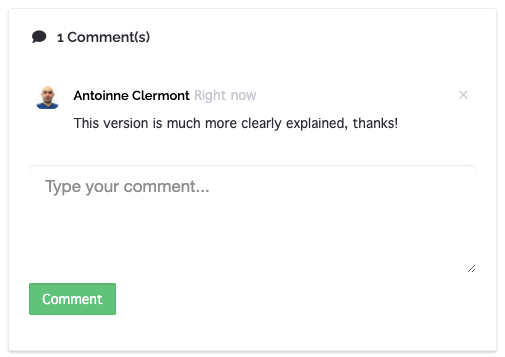 X
We use cookies to enhance the user experience and usage statistics.
Privacy policy
.