---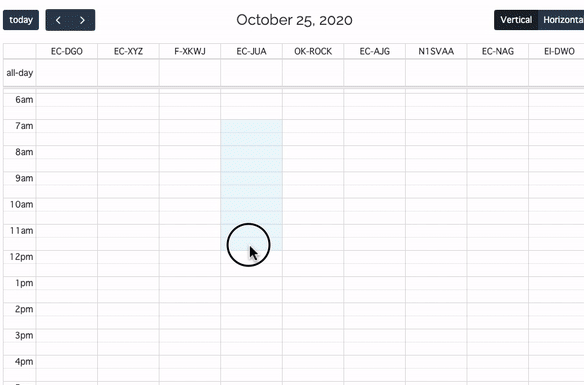 Fast Schedule
Create a complete schedule for all your aircraft within minutes and share it with your whole company as needed.
Automated email reminders
Flylogs gives you the tools to notify each scheduled flight to the appropiate pilot just by pressing 1 single button.
Pilot Confirmation
If required, you may ask for pilot confirmation. This way you are absolutely sure that the flight is happening.
Pilot Availability
Flylogs helps you by storing the pilot availability and using it automatically when creating a new schedule.
Scheduled flight Tracker
Check if the scheduled flights were performed as you expected; meeting time, aircraft and crew criteria.
Integrated Training programs
Schedule the right type of flight with the appropiate FI. Flylogs tracks student progress and tells you which next exercise is flying the student.
Each pilot, flight instructor or student can publish their availability
Flylogs gives the pilot the choice to publish availability as many weeks in advance as wanted. Then, the system uses this information to help you schedule in minutes.
Available pilots will appear in green when you create a flight in the schedule.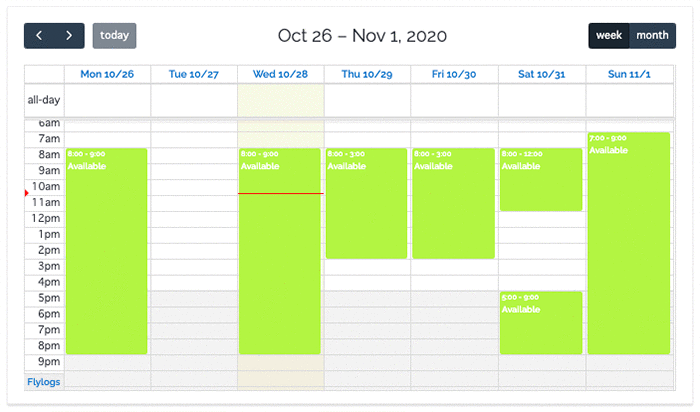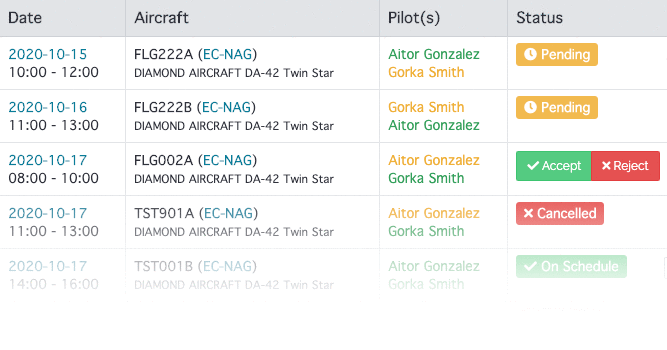 Pilot confirmation request
Avoid cancelled flights due to bad communication.
Flylogs gives you the option to require pilot confirmation for the scheduled flights you set.
Pilots can view their flights and the current status.
Schedule calendar for each pilot
Each pilot, CFI, FI or student has a custom calendar with all their classes, events and flights.
Displaying class, events and flight information in a single calendar is specially important for schools or busy schedule organizations. Avoid having schedule errors by visually checking schedule events.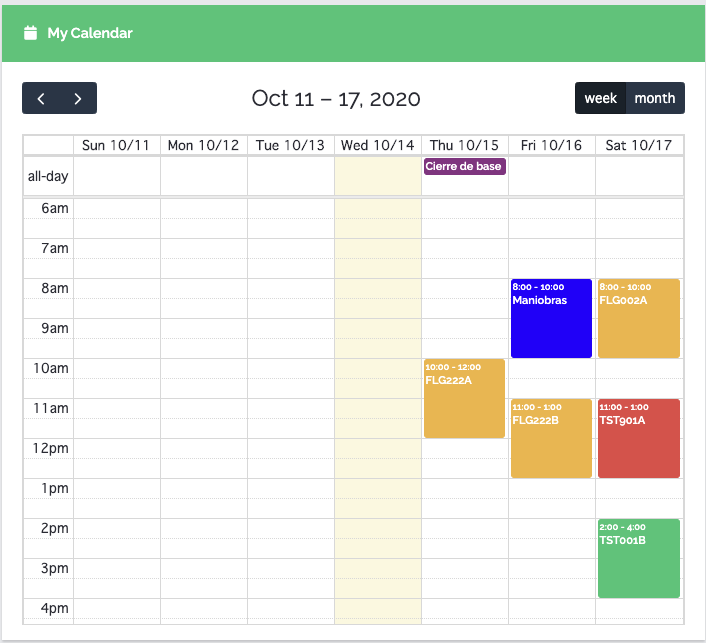 X
We use cookies to enhance the user experience and usage statistics.
Privacy policy
.