Aircraft and Pilot
Management Made Easy!
Flylogs is an Aviation Operations Management Software designed to streamline operations in Flying Clubs, Pilot Schools as well as other General and Corporate aviation organizations.
Flight Schedule Planner
Easy, fast and clear flight scheduling and crew communication. Make the most out of your aircraft by planning more efficiently and displaying schedule changes in real time to your crews.
Detailed Flight Log with quick search
Let your pilots log flights directly into the system. Then, quick search any flight by date, plane, pilot, location or flight rules. Export data into Excel and PDF.
Aircraft Maintenance Tracking
Keep on top of the maintenance of your aircraft. Immediate feedback from pilots and TMAs helps you better plan future maintenance and aircraft scheduling.
Multiple flight operation locations
If your company operates from multiple locations, Flylogs allows you to organize resources by location and publish announcements and events to staff.
Flight Reporting and Dashboards
Visualize automatically generated flight time statistics, aircraft and pilot activity charts. Gain new insights into your operations and take better decissions.
Safety Management System
Make safety an integral part of your oraganization. Encourage staff to easily report safety events to your appointed Safety Manager.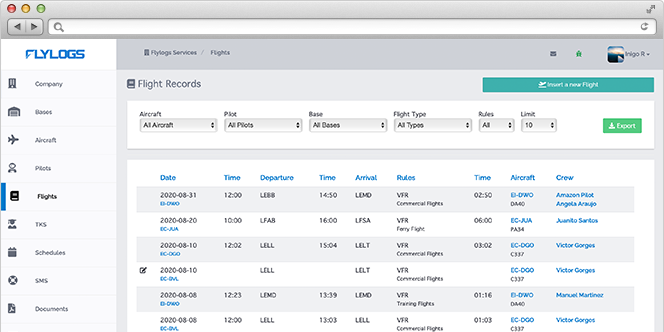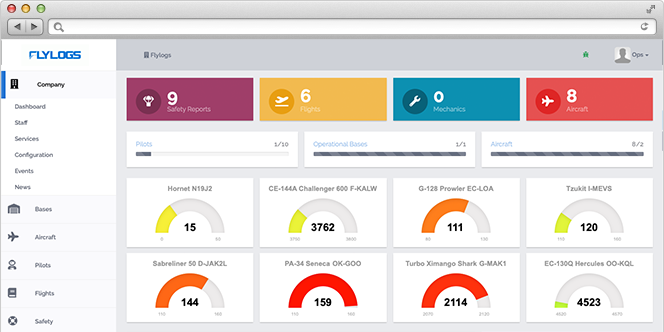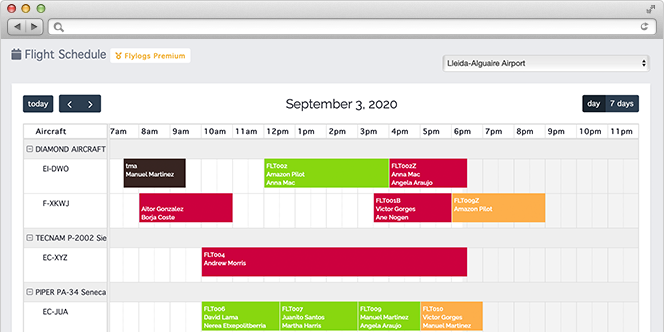 X
We use cookies to enhance the user experience and usage statistics.
Privacy policy
.