---
Complete online training solution.
Create any training program according to your needs.
Customize training details, dates, subjects and goals.
Assign teachers to manage subjects, enroll students automatically.
Track subject progress, view its classes and contents.
View student activity in the course, progress and attendance records.
Create student reports in PDF automatically for your students and academic needs.
Communicate with your students easily and send them email newsletters whenever you need to communicate something.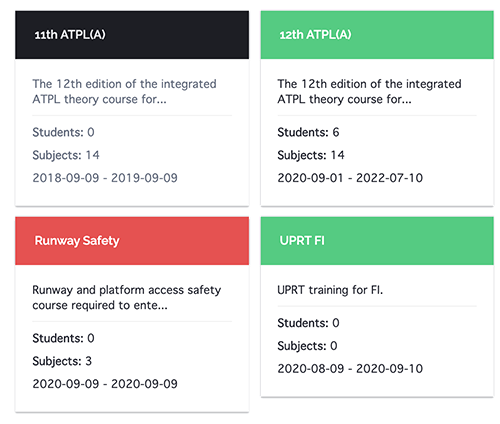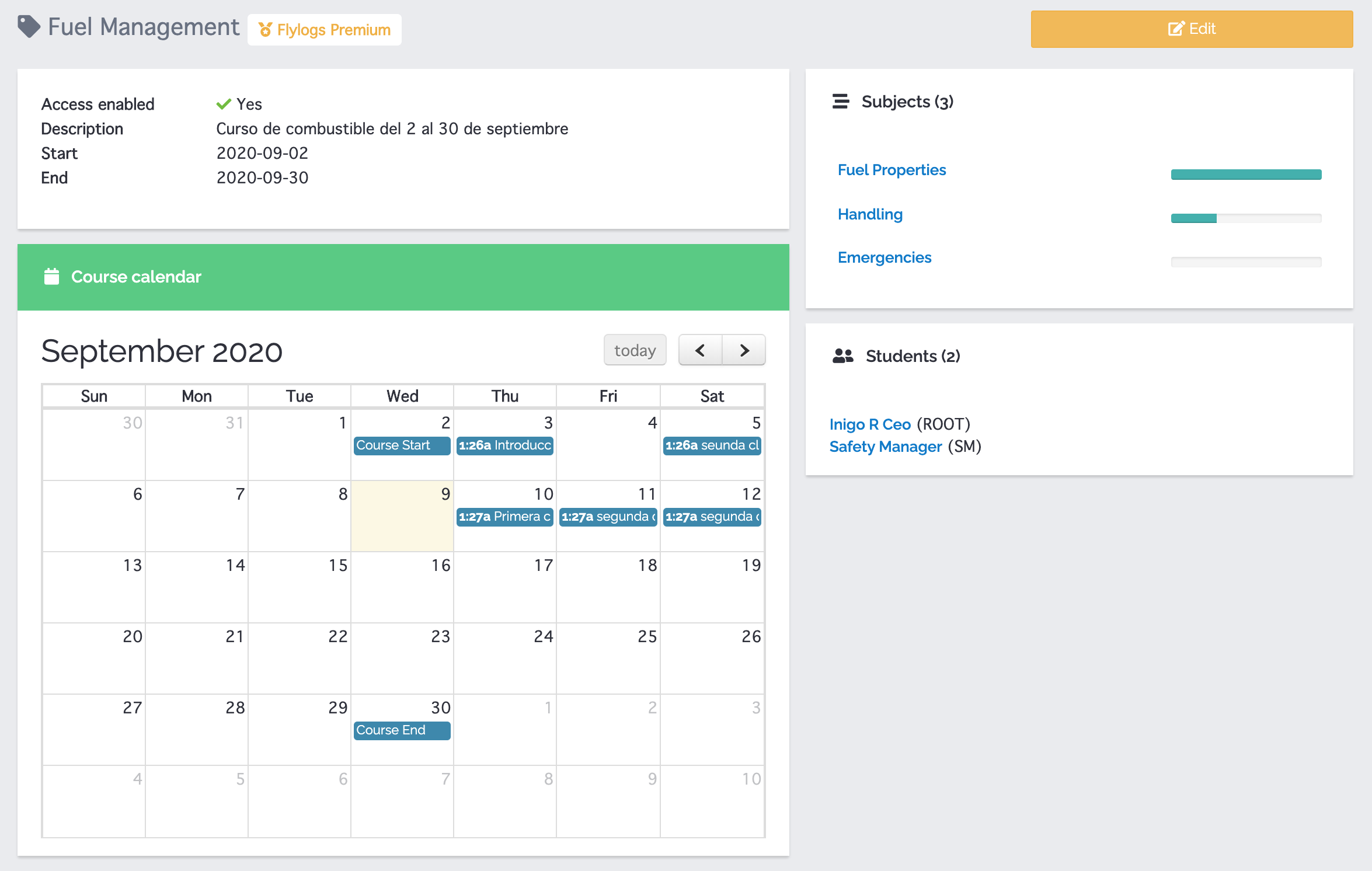 One page, full control
Visualize all subject progress, course details and progress. Calendar with all course events in a single place.
Student list, progress details and attendance records.
Powerfull classroom tools
Your teachers can create all class content online. Class details, goals and student evaluation. Meet KSA requirements easily.
Each teacher has the tools to create each class online, store attendance records and perform multiple tests to students.
Download a complete course progress report for each student.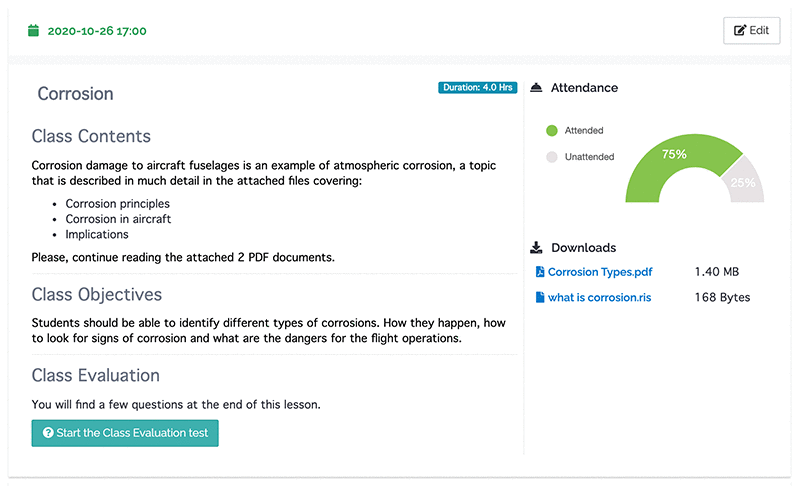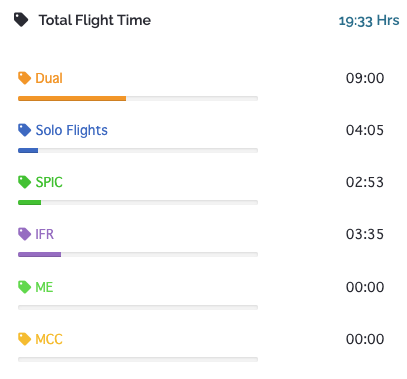 Integrated flight training tracking
Each student's flight training progress can be easily be checked.
You stablish training flight times and students view these as milestones in their pilot flight training profile.
All settings are flexible, meaning that you have a great tool for reference, but can be bypassed depending on the student needs and manger (HT) decision.
Built for online teaching and management
Create, edit, reorder or delete any flight from your courses.
As manager, you have full control over your training courses, including flight missions, flight duration or exercises.
Each flight has its own description, exercises, flight time and flight type categorization from your company flight types.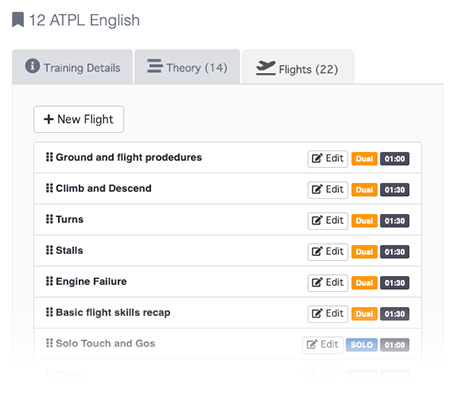 X
We use cookies to enhance the user experience and usage statistics.
Privacy policy
.